Healdton High School


Class Of 1976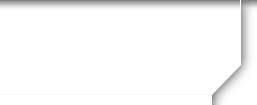 In Memory
Matthew Miller
Matthew George Miller
Funeral Services for Matthew George Miller, 52 of Richmond, TX formerly of Healdton will be 10:00 AM Wednesday February 9, 2011 at The First Baptist Church in Healdton, with Rev. Timothy Ball officiating, assisted by Kim Beshears. Interment will follow at Hillcrest Memorial Park in Ardmore, Ok. Services are under the direction of Roberts Funeral Home in Healdton.
Matthew was born August 25, 1958 in Houston, Tx. to Robert E. and Amaryllis L. (Brown) Miller. He passed from this life February 4, 2011 in Houston, TX. Thankfully before his first birthday they moved him to Oklahoma so that he did in fact grow up an Okie.
Matthew began working at a young age, and by twelve years old he was a part time shop hand for Armstrong Fishing and Rental Tools in Healdton. He went on to have 35 years of full time service for Weatherford, for the past several years as their U.S. QHSSE Manager.
Matthew was very active in his school and church as football captain and band president. He graduated from Healdton High School in 1976 and was part of the 3rd generation of Millers to graduate from HHS.
Matthew was very active in the youth of the Healdton First Baptist and HIS Kids Choir. He also graduated from Alvin CC in 2003 Summa Cum Laude.
While in HIS Kids Choir he met Deborah Kim Hunter and they were married February 9, 1980 at the First Baptist Church in Healdton and made their home wherever the oilfield took them but always returned to Healdton. They lived their lives knowing their love was a special gift from God. They have two children, Tesia and Matthew.
Matthew, or Big Matt as he would become known, took great pride and joy in his family. There was never a ballgame, piano recital or scout meeting missed for Tesia or Little Matt. He coached their teams and work with their youth groups.
Matthew enjoyed riding his Harley with his brother Bobby and son Matt, Chuck Norris trivia, the annual Autorama car show and several other hobbies. His favorite pass time though was spending time with his wife Debby while surrounding himself with family and friends.
His warm sweet nature, quick wit, profound wisdom and intelligence will be greatly missed.
Matthew was preceded in death by his parents Robert Elmer and Amaryllis Larue (Brown) Miller, a brother Richard William Miller and a sister Valerie Miller Darling.
He leaves behind wife Debby of the home, daughter Tesia Ann Hoffman and husband Michael, son Matthew Richard Miller and wife Jessica; as well as a brother Robert Elmer Miller Jr. and his wife Mindy and sisters Brenda Karns and Maureen McCarthy and several dearly loved nieces and nephews and friends.
Pallbearers will be his nephews, of whom he was so proud: Daniel Karns, Allen Karns, Bryan Miller, Jason Darling, Clifford Hunter and Timothy Hunter.